Puyang Blue Star New Material Co.,Ltd
Country:

China (Mainland)
Business Type: Manufacturers


Ms.Apple Wang
Tel: +86-393-5321099
Fax:
City: PUYANG
Street: Puyuan Street West,Shengli Street North,Puyang City,China
MaxCard: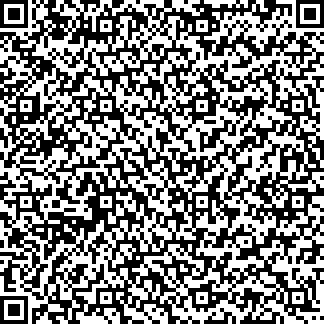 Keywords
styrene acrylic emulsion
acrylic emulsion
styrene acrylic latex
Quick Details
ProName: styrene acrylic emulsion
CasNo: 25085-34-1
Molecular Formula: C11H12O2
Appearance: milky white liquid
Application: building paint, latex paint for metal ...
DeliveryTime: According to customers' requests
PackAge: IBC tank/Flexitank/drums
Port: TIANJIN,QINGDAO,SHANGHAI,GUANGZHOU
ProductionCapacity: 500 Metric Ton/Day
Purity: Purity
Storage: Store the product in a shady, dry and ...
Transportation: By Courier or Air and Sea
LimitNum: 100 Kilogram
Superiority
* State-owned shares(Sinochem holdings)
* Raw materials advantage(we produce butadiene bu ourself)
* Production Capacity advantage(Better quality,Better prices)
* Quality Assurance(ISO9001/ISO14001/ISO45001/SGS etc)
* R&D reserach center
* Customer's service center
Styrene-acrylate emulsion is prepared by emulsion polymerization with butadiene and acrylate as monomers. As a kind of intermediate chemical product, it is used for fairly widespread purposees. Now, it is mainly utilized as paper bonding agent, interior and exterior wall paint. Styrene-acrylate emulsion is highly adhesive, waterproof and aging resistant with transparent film.
This product is quite adhesive, waterproof and aging-resistant with transparent film. It is mainly used as building paint, latex paint for metal surfaces, ground paint, paper bonding agent and adhesive.
Details
1,Puyang Blue Star New Material Co., Ltd established on May 19, 2016, is located in the West Section of Shengli Road, Puyang, Henan Province. Covering a total area of more than 150mu, we are the sole manufacturer of butadiene in Henan Province. We have one butadiene extraction device with an annual production capacity of 50,000t and a latex unit with an annual production capacity of 100,000t.
Puyang Blue Star was a key investment promotion project implemented in Puyang in 2016. Our butadiene devices use BASF's technology which are world-class in terms of security, environment-friendliness and energy conservation, etc. In 2020, we pursued high-quality development, strove for development with confidence and extended our industry chain dependent upon butadiene - our main product according to requirements of the municipal committee and government. We invested in constructing latex project with a capacity of 100,000t/year, and this project was put into production in October 2021. These devices are domestically advanced and their production processes are leading in the industry. They have developed more than 10 series of Carboxyl butyronitrile latex and Carboxylic styrene butadiene latex . They are widely applied in industries of disposable medical gloves, papermaking, architectural coatings, carpets, tyres, non-woven fabrics, leather and cement etc.
2,
ITEM

SPECIFICATION

PC-01

PC-40

PC-46

solid content,%

30.0±1

40.0±1

46.0±1

viscosity(25℃),mPa·s

≤300

≤300

≤300

surface tension,mN/m

35~45

35~45

35~45

PH

7~8.5

6.5~8.5

6.5~8.5

high-speed mechanical stability,%

≤0.03

≤0.03

≤0.03

appearance

milky white liquid
3,